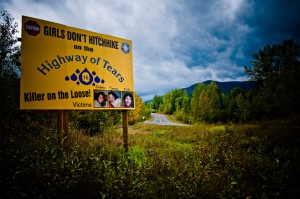 Victoria – New Democrat spokesperson for aboriginal relations and reconciliation, Scott Fraser, and New Democrat spokesperson for women, Maurine Karagianis, join the province's first female First Nations MLA, Melanie Mark in welcoming today's announcement from the federal government regarding the national inquiry into missing and murdered Indigenous women.
"With great emotion, we recognize this as a victory for the families of the missing and murdered women across the country relentlessly advocating for action," said Mark.
"We are heartened by today's announcement, and hope it brings the families one step closer to the justice and change they need," Said Fraser. "Addressing systemic discrimination and violence means taking a hard look at our shared history, working together to create a plan and following through on that plan."
"Christy Clark's government proved they weren't up for the job when they failed to bring in all the recommendations from British Columbia's Missing Women's Inquiry. I am hopeful that the federal government will fully deliver on what they've committed to today," said Mark. "We will pay close attention to how this unfolds."
"B.C. New Democrats have long supported a national inquiry into murdered and missing Indigenous women, said Karagianis. "We hope Christy Clark's government will do everything it can to ensure the national inquiry is as comprehensive and inclusive as possible, and we will be watching vigilantly to make sure that happens".
"We extend our support to Chief Commissioner, the Honourable Marion Buller and Commissioners Michèle Audette, Qajaq Robinson, Marilyn Poitras and Brian Eyolfson.  Their strong voices will ensure the national inquiry is done right and is respectful to the families and the Indigenous women who lost their lives."