VICTORIA —Taking meaningful action on climate change to protect British Columbia's environment and the economy from its effects doesn't matter to Christy Clark, says New Democrat environment spokesperson George Heyman.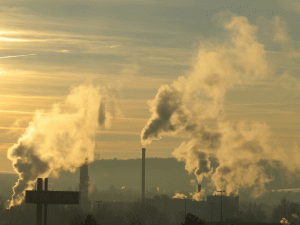 "She has announced a plan that will do less, more slowly than British Columbia's formerly world-leading strategy," said Heyman. "Christy Clark went to the Paris climate change negotiations with a personal videographer but as soon as the photo opportunity passed, so did her interest."
"The premier set up a very promising Climate Leadership Team, staffed with serious people who made serious recommendations on how she could get back on track, then ignored all of their most important recommendations. This is not climate leadership. This is stalling on taking real action against climate change."
Heyman pointed out that the government has missed two emissions reduction targets already, and emissions have actually risen since Clark became premier.  Christy Clark's updated plan announced Friday removed all targets for the next 34 years.
"The updated plan replaces targets with vague positive-sounding language.  It asks British Columbians to trust this premier who has already failed to meet her own goals.  It does little but pay lip service to the important recommendations made by her personally appointed climate experts. It is a cop-out," said Heyman.
"With this plan, released on a Friday in the middle of summer on one of the hottest days of one of the hottest years on record, Christy Clark has abandoned British Columbia's position as a climate leader," said Heyman.
Heyman noted that he and New Democrat Leader John Horgan met with members of the Climate Leadership Team, and respect their thoughtful and balanced approach to both the economic and environmental issues involved in a climate change plan, and said New Democrats will put forward a real plan to address climate change in the coming months.