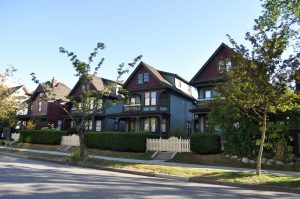 Vancouver – New Democrats are demanding answers from Premier Christy Clark about why her chief B.C. Liberal Party fundraiser had details about the new tax on foreign real estate buyers weeks before other British Columbians.
"Premier Clark put the interests of one of her biggest donors and the head of her fundraising efforts for the B.C. Liberal Party ahead of the interests of all British Columbians struggling to afford real estate, and ahead of other real estate businesses in the province. It's appalling," said David Eby, New Democrat spokesperson for housing.
Eby has written to Premier Clark demanding answers about how and why Bob Rennie has insider information about the new tax weeks before British Columbians were told about it on July 25.
"British Columbians struggling to buy or rent a home deserve answers. Other real estate professionals dealing with this sudden change deserve answers. When did Mr. Rennie know about the new tax exactly? Who told him? And why? Was it in relation to his role as a major fundraiser for the B.C. Liberal party, or his role as a major real estate developer, or both?"
British Columbians learned about the new foreign national buyer tax on July 25, but according to the Globe and Mail, Bob Rennie learned about it "about three weeks ago."
"There's an affordability crisis in Metro Vancouver that is spreading across the province. British Columbians need a government that puts them before their political party's fundraising efforts, not after," said Eby.
Here is a link to Eby's letter to Premier Clark http://bit.ly/2asx6rM