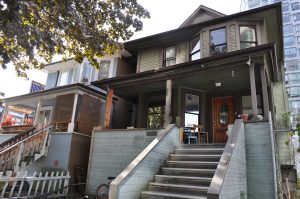 VICTORIA – Christy Clark spent years denying that B.C.'s housing affordability crisis even exists, and now she's introducing new legislation to get rid of her bad headlines, say New Democrats.
"People that I speak with in every part of B.C. are concerned about their ability to find affordable housing to rent or buy. They know it's a crisis, but Premier Christy Clark still doesn't get it," said New Democrat Leader John Horgan.
"After two years of denying that there was any problem in B.C.'s housing market, Premier Clark has taken steps that will do little to help the situation in the Lower Mainland, and will actually make things worse for people trying to find affordable housing in the rest of B.C.," said Horgan.
Horgan said that the new B.C. Liberal tax on foreign nationals will not focus on speculative investment – the activity that is distorting real estate prices in B.C. – but rather on the citizenship of home-buyers.
"We have the tools to tax people who are simply using homes as a safety deposit box for their wealth, but Premier Christy Clark is still refusing to use them," said Horgan.
New Democrat housing spokesperson David Eby said it's time that the Christy Clark government stopped just worrying about bad headlines and started taking the issue of affordable housing seriously.
"It's a mistake to focus on citizenship status instead of foreign cash," said Eby. "We need to link income tax data with real estate purchases to identify the international money at the root of the housing crisis."