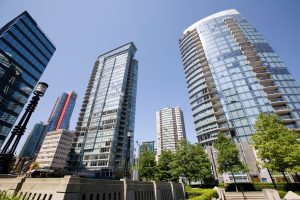 Vancouver – While Bob Rennie can't get his story straight, Premier Christy Clark is adamantly denying her chief fundraiser had any advanced knowledge of the new foreign buyer tax.
"There are now three versions of Mr. Rennie's story on what he knew, when he knew it and who he talks to in Christy Clark's government," said David Eby, New Democrat spokesperson for housing. "First version: Mr. Rennie knew about the tax three weeks ago. Second version: he simply guessed the tax was coming, based on polls showing people were furious with the B.C. Liberals for ignoring the housing crisis. Third version: Mr. Rennie never talks to B.C. Liberal politicians about his 'core competency', which is real estate, despite Housing Minister Rich Coleman reportedly having 'a number of conversations' with Mr. Rennie about the tax."
Eby wrote a letter to Premier Clark on August 2, demanding to know why Rennie, a major B.C. Liberal donor and Chair of the Premier's fundraising committee, knew about the tax before British Columbians. In the Premier's response, she flatly denied Rennie had any advanced information.
"Now we have the Housing Minister contradicting Mr. Rennie, and the Premier contradicting the Housing Minister and Mr. Rennie contradicting himself," said Eby. "Someone isn't telling the truth."
Eby has called for an investigation into what Mr. Rennie knew, and when, based on Mr. Rennie's public comments, contradictions of his own remarks and the information provided by Minister Rich Coleman.
Here is a link to the Premier response to Eby : http://bit.ly/2aSKtkx