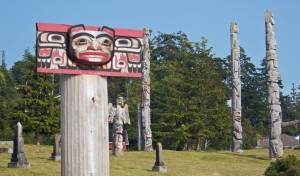 VICTORIA— B.C. New Democrat leader John Horgan issued the following statement in response to the news that B.C.'s treaty partners plan to immediately appoint a new Chief Treaty Commissioner:
"Christy Clark unilaterally undermined B.C.'s treaty process last year when she refused to appoint a new Chief Commissioner to the B.C. Treaty Commission. It's clear she was thinking only about politics and not about what was in the best interests of the treaty process and the province's vital relationship with First Nations.
"British Columbians are pleased to see the treaty process get back on track. It's too bad we suffered months of uncertainty following Christy Clark's about-face on leadership.
"The premier's short-sighted decision to derail the treaty process on a whim was roundly criticized by the other treaty partners. Thankfully the province has decided to reverse Christy Clark's direction and will now work together with their treaty partners to appoint a new Chief Treaty Commissioner.
"Our concern, and the concern of all British Columbians, is the difference between what Christy Clark's government says and what they do. This change is good news, and it's about time the province is showing leadership in the treaty process."