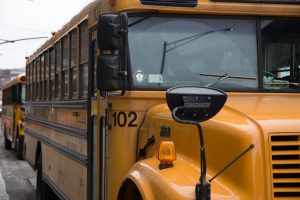 VICTORIA–Christy Clark's eleventh-hour education funding isn't about kids, it's about bad headlines, say the New Democrats.
"The premier was content to underfund education for years, forcing school districts into heartbreaking and disruptive decisions to close schools and cancel programs," said New Democrat education spokesperson Rob Fleming.
"Now we're in an election year, and Christy Clark is desperate to get rid of her bad headlines. That's why she and her ministers are popping up across the province with random acts of education funding."
Yesterday, the B.C. Liberals announced more emergency funding, this time for the school bus programs under threat in many districts.
"Just five months ago, Christy Clark's education ministry saw school bus services as expendable. In fact, they sent out guidelines to school boards that recommended cutting them to balance their budgets," said Fleming.
"Now, after an uproar from parents across the province, they've rushed out emergency cash and an ad hoc program. It's a great win for parents, but a terrible way to run our education system."
Fleming says B.C. kids deserve a quality education all the time, not just every four years, when an election is looming.
"What kids need is stable, sustainable and adequate funding for their schools. That's not what this is about. This is about Christy Clark, and the years of starving our education system that she wants parents to forget."