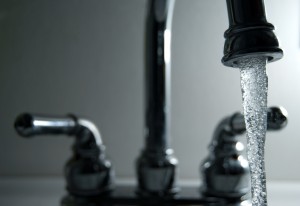 VICTORIA— The Information and Privacy Commissioner confirmed that Spallumcheen residents should not have had to fight for information about the safety of their drinking water.
"The commissioner's report vindicates residents of Spallumcheen and the Splatsin First Nation. Local families have not been able to drink their water for two years because of the pollution of their aquifer. Yet, they had to fight for scraps of information from the Christy Clark government about their own drinking water.
"The Information and Privacy Commissioner made it clear that this information is in the public interest and should have been proactively disclosed," said B.C. New Democrat environment spokesperson George Heyman.
The Commissioner noted in her report that "safe drinking water is a basic human need, and many of the residents of Spallumcheen lack confidence in the regulatory actions undertaken by the ministry".
"It is no wonder the residents of Spallumcheen lack confidence in the Christy Clark government considering that the Minister of Environment tried to claim that this basic health information was copyrighted and couldn't be released to the public – despite previous clear statements from the commissioner that disclosure of information is a right and not a privilege under provincial legislation.
"The commissioner flatly rejected the minister's use of copyright concern to justify refusing to proactively release information that is clearly in the public's interest, and that is a view that I share.
"The Minister of Environment was not transparent, she didn't respect residents' deep concerns about their contaminated drinking water, and locals are still unsure whether the measures that the ministry is taking will be adequate."
Heyman noted that after years of failing to keep the residents of Spallumcheen informed about the pollutants contaminating their water supply, the Christy Clark government needs to take immediate action to comply with the commissioner's orders to release information.
"The B.C. New Democrats expectation is that the government acts without delay to comply with the commissioner's orders and works with residents, the Splatsin people, and the water board to ensure that safe and clean drinking water is the first priority in Spallumcheen."