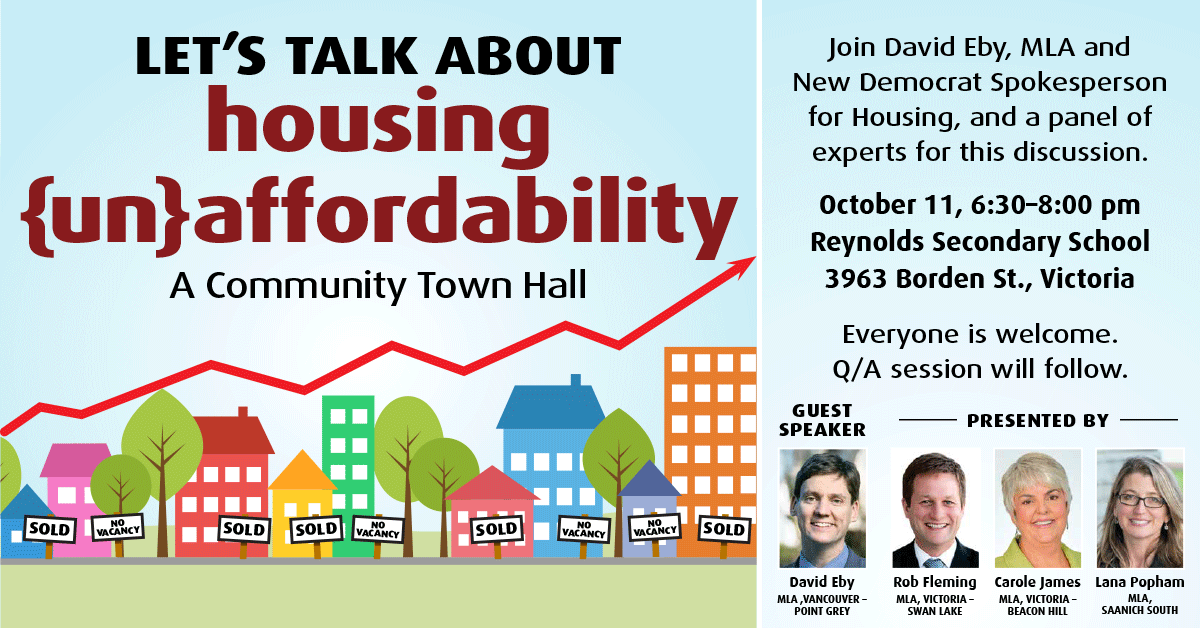 We've been hearing from resident that housing affordability is a big concern. The 0.6% vacancy rate, rising cost of rentals and rampant real estate market are squeezing people's budgets, and putting the dream of owning a home out of reach for many in Victoria
Come out and listen to a panel of experts – including New Democrat Spokesperson for Housing David Eby – discuss the issues surrounding the growing housing affordability crisis in the Capital Region and BC.
Join us for this community town hall on October 11 at Reynolds Secondary School (3963 Reynolds) from 6:30 – 8:00pm.